Password recovery:
1. On the login page, click on the link "Forgot your password?"

2. Enter your e-mail (login) that you used to register account.

3. Follow the instructions in the email * - click on the link to reset your password.
4. In the window that opens, enter the new password: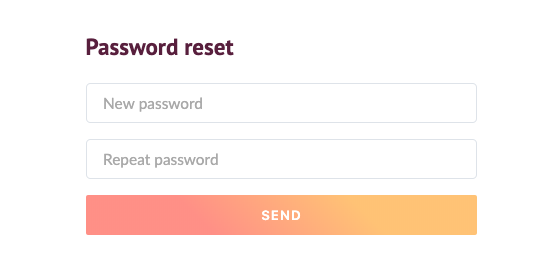 IMPORTANT! Password must contain at least 8 characters:

Latin small letters + Latin BIG letters + numbers;
no extra characters and spaces;
For example: ParolParol1234567890
5. Log in using your e-mail and new password.

* Note! Some mail services do not allow the system letters. We recommend using the Gmail service.
If the password reset email does not arrive within 5 minutes, you will most likely need to change your login through technical support.
To change the login in the system, follow the instructions in the article.