Each new partner receives a personal e-wallet with an individual address for deposit, to which rewards will be credited for recommending community products.
The functionality of the electronic wallet:
1. Deposit account.
2. Internal transactions.
3. Withdrawal.
How to make deposit to the wallet:
1. Go to the "Wallet" section.
2. Select the "Deposit" function.
3. Copy the address of the wallet provided by the system.
4. Add to the service from which you plan to make deposit.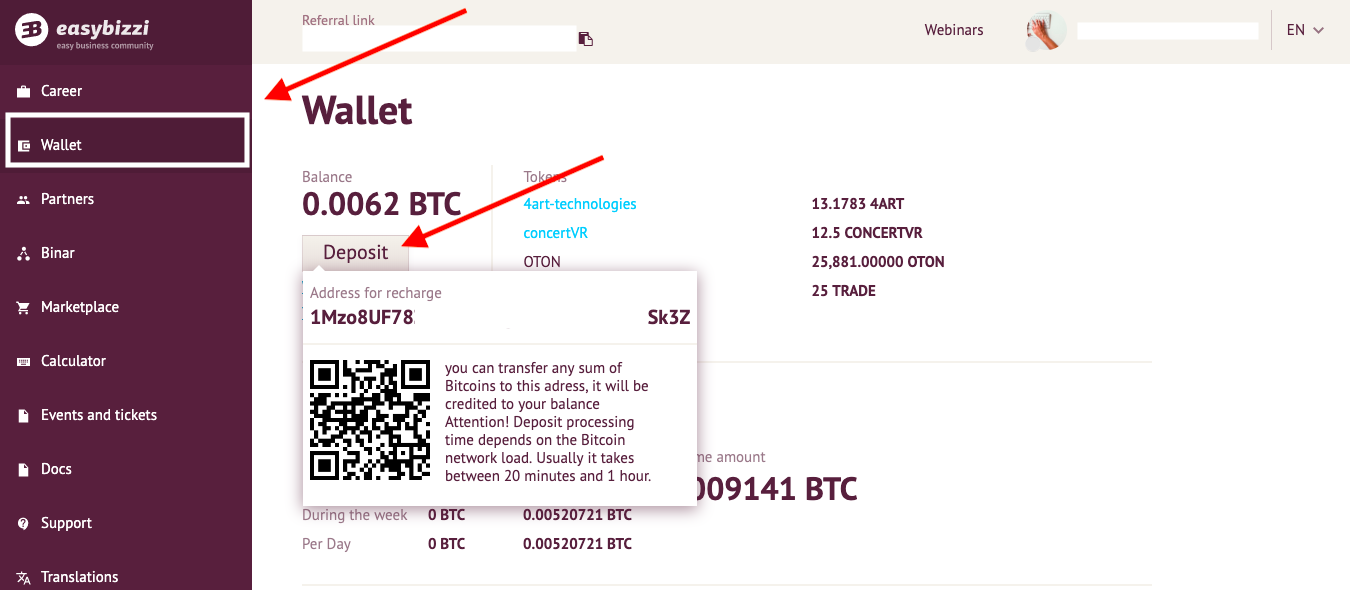 The time of transfer depends on the workload of the Bitcoin network and on average ranges from 20 minutes to 1 hour.
If the deposit to a wallet is not coming for a long time, then you need to submit an application.
Create a request / ticket on the support page, specifying the following data:
1. The exact amount and time when the funds were transferred (in text format).
2. The address of the wallet for which the deposit was made (in text format).
3. A print screen from your personal account, where you can see the address of the wallet for depositing (jpg format).