You can change your email address yourself.
1. Go to the Profile section in the Dashboard

2. In the line "Enter your e-mail" enter a new login / e-mail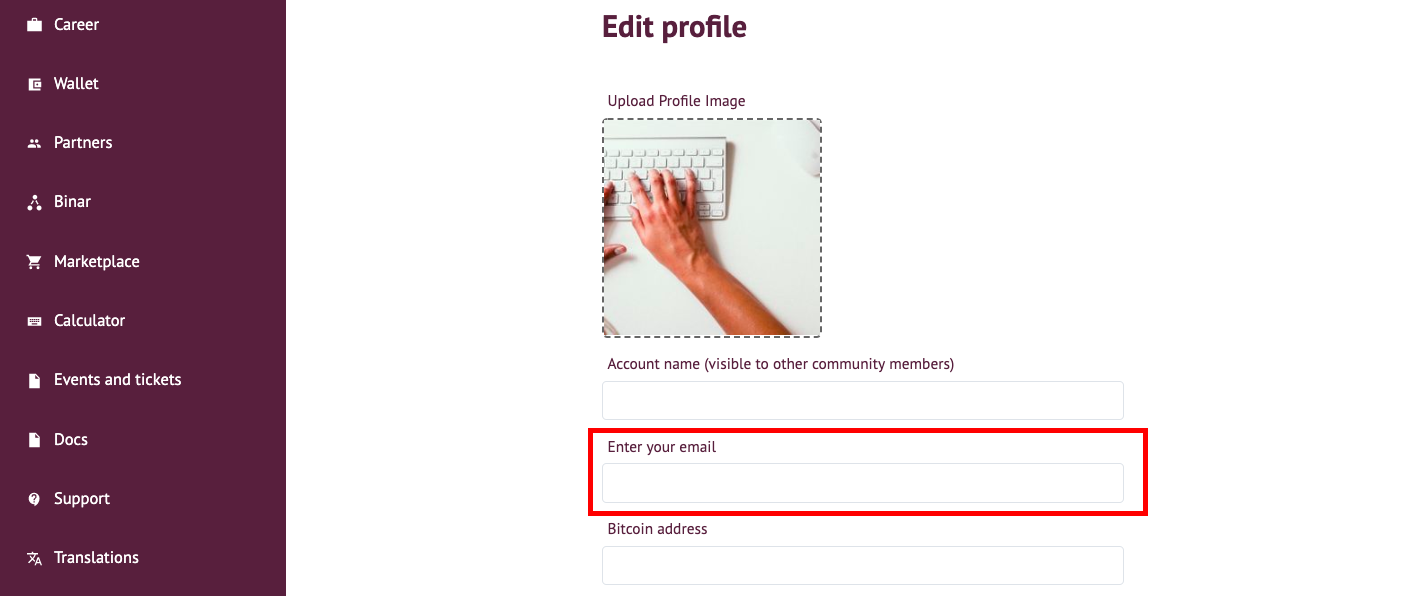 3. Click "save" at the bottom of the page and enter the current password.

---

In some situations, you need to change the login using the technical department:
if the e-mail was incorrectly specified during registration, and the password does not match
if you do not remember the password and do not have access to e-mail
In this case, you must apply by creating a ticket on the technical support page. To identify the user, provide the following data:
E-mail / login, which was specified during registration.
Photo of the passport page , where you can clearly see the full name, as in the profile.
A photo with a passport in hand for ID at the moment (selfie with a passport).
E-mail / login of partner who has registered you. If you are a direct sponsor - all your data - full name (as in the Personal Account), e-mail.