Two-factor authentication (2FA) allows you to significantly increase the protection of your personal account. It will allow you to avoid problems even in such cases when intruders have access to your e-mail and password.


How does two-factor authentication work?
Each time you withdraw funds, internal transfer, package activation, or change of data in the profile, the system will request a one-time OTP code. An OTP code is a one-time password that is valid for one transaction only and cannot be reused. Thus, even if your e-mail and password get in the hands of intruders, they will not be able to send or withdraw funds from your account without access to your smartphone.
---
Activation 2FA:

    1. Install the Google Authenticator application on your smartphone and open its Installation Instructions;
    2. Scan the QR code using the Google Authenticator application, or add the encrypted text to the validator manually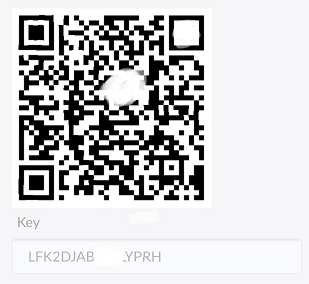 3. Enter the password that is displayed on your smartphone to enable or disable Two-factor Authentication;
4. Click the "Enable" button.
---
If with Two-factor Authentication, the system writes the "wrong password", then perhaps the time is not synchronized in the Google Authenticator application.
To solve the problem, follow these steps:
Open the main menu of the Google Authenticator app.
Go to Settings.
Click Time Correction for Codes.
Select Sync.
A confirmation of time synchronization appears on the screen.
Now you can use the codes to access your account.
Syncing only affects the internal time of the Google Authenticator application and does not affect the device's date and time settings.
---
If, however, the issue is not resolved, it is necessary to submit a request for a 2FA reset by creating a ticket on the technical support page.
To identify the user, provide the data:
E-mail / login account from which you want to disable 2FA.
Photo of the passport's page, where you can clearly see the name, as in the profile.
A photo with a passport in hand for identification at the moment (selfie with a passport).